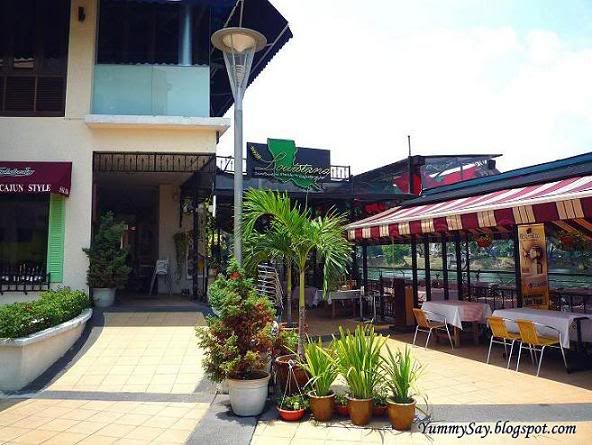 Secret of Louisiana, located at Plaza Kelana Jaya, is a western cuisine restaurant which sells Cajun style steak and seafood. If you are a person who likes to enjoy your meal at a peaceful natural environment, then you would probably like this place. The restaurant is placed right beside one of the Kelana lakes, where it has plenty of seatings outside enable you to enjoy the relaxing view.
The appetizer and salad is self-serviced and you can take as much as you like. The tomato soup above, cooked with some vegetables and celery, has a slight spicy taste. As for the salad, not much mixture is provided, only onion, cucumber, lettuce, tomato and thousand island sauce. The main courses that you are going to see below are the Country Set Lunch which come with free-flow of ice lemon tea and dessert.
New Orleans Tangerine Chicken (RM12.90) is a chicken chop which comes with tangerine sauce. Some of my friends don't like the sauce due to its sourness.
Country White Fish & Chip (RM12.90), an ordinary fish and chip which comes with a fried fish, french fries and tartar sauce. The fried fish is not so crunchy as it should be, maybe because it has been put out for quite some time.
Louisiana's Chicken Chop (RM12.90), a deep fried chicken chop which comes with creamy mushroom sauce and french fries.
Mississippi White Fish (RM12.90), a savory rice topped with seared white fish and chunky tomato sauce. My friend who ordered this stated that it is not bad and taste something like Lasana.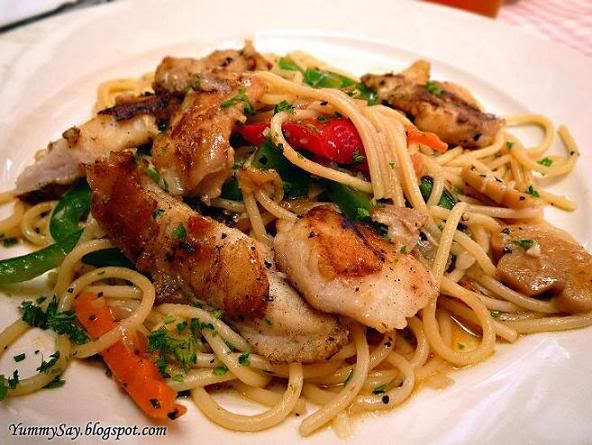 Montgomery Seared Fish Spaghetti (RM12.90), my order! Haha...a tossed spaghetti with olive salsa with seared white fish. Not bad too, but a bit too oily...if it would have cut down a bit on the amount of oil, then I would say it is good.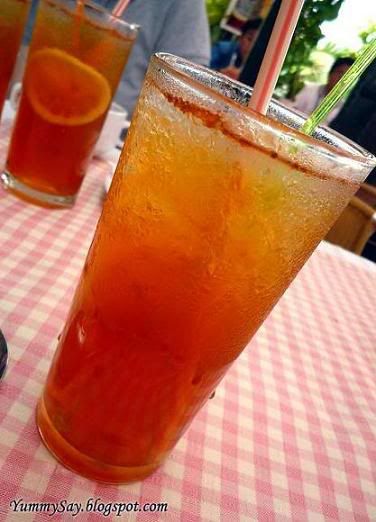 The ice lemon tea and vanilla ice-cream as the dessert.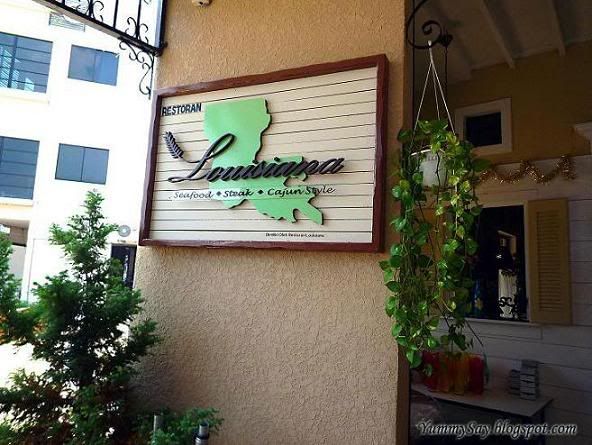 Well, in overall, the environment is good and the food is ok (cheap western cuisine, don't expect too much la, haha...). If compare this with
Courtyard Garden
, I would prefer the later one (without comparing the price). There are other more expensive menu which we never try, do leave some comments here if you have tried before. During lunch time, this restaurant has the most customers (mostly are workers around that area) among the rest of the restaurants in Plaza Kelana Jaya. Anyway, Plaza Kelana Jaya is quite new and most of the shop lots (more than 50%) are not occupied yet.
Address (
click here for google map
):
Block D-01-01
Jalan SS7/13A
Plaza Kelana Jaya
47301 PJ
Selangor
Tel: 03-78755230