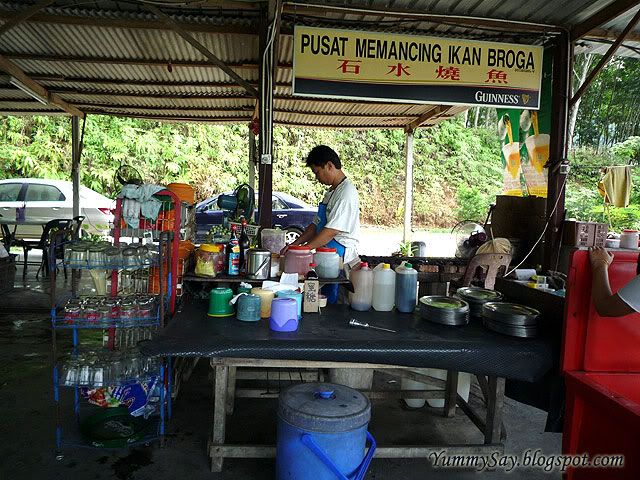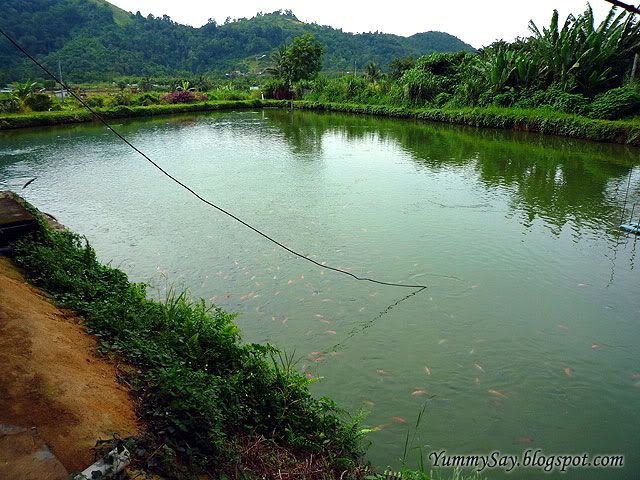 Broga is getting more and more famous because of its Broga Hill, where a lot of youngsters go there for jungle trekking, no exception for me too! After the adventurous hiking, this is a good place for the next hang out - a very far-off place, yet able to cure your hunger after excessive exercise. It is a restaurant which is quite hidden and special in selling grilled fish. The fish is cooked on the spot after being caught alive and thus is extremely fresh. There is a pond solely to rear the fish as shown in the picture above.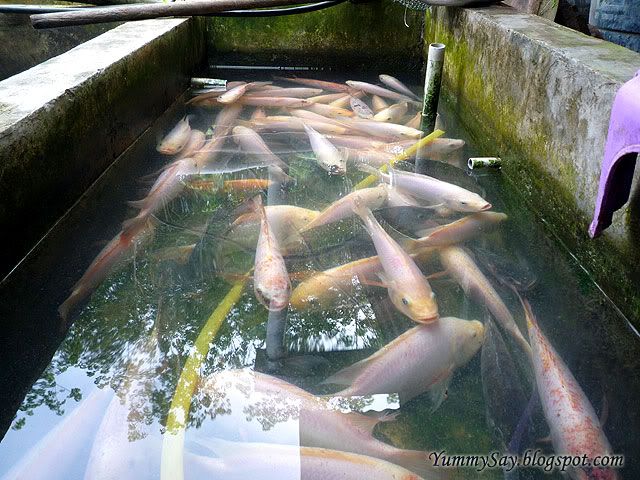 Step 1: Say bye bye to the fish here as they are going to heaven soon...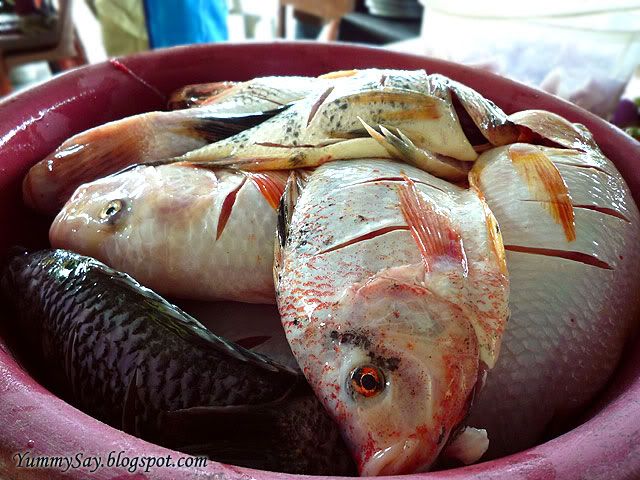 Step 2: Look! They are deadly staring at you...soon to be cooked...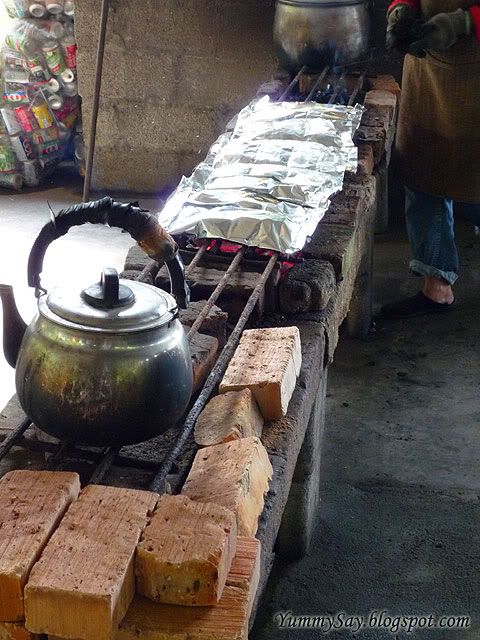 Step 3: Wrapped with the aluminum foil (added ingredients, flavorings and etc), grilled with charcoal...ready to be served soon!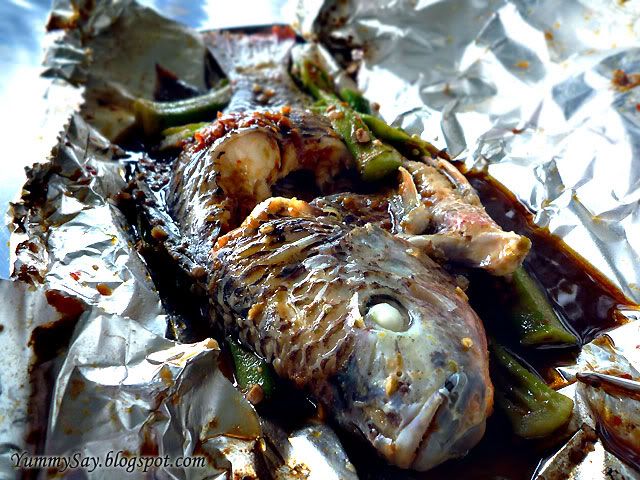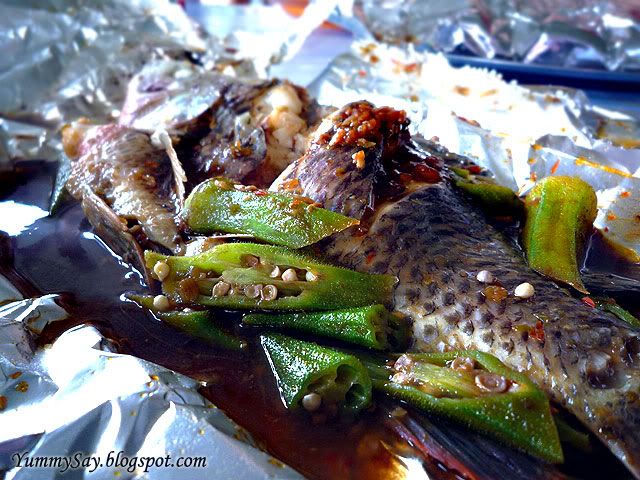 Special Chili Padi style. You may choose to have extra hot or less spicy.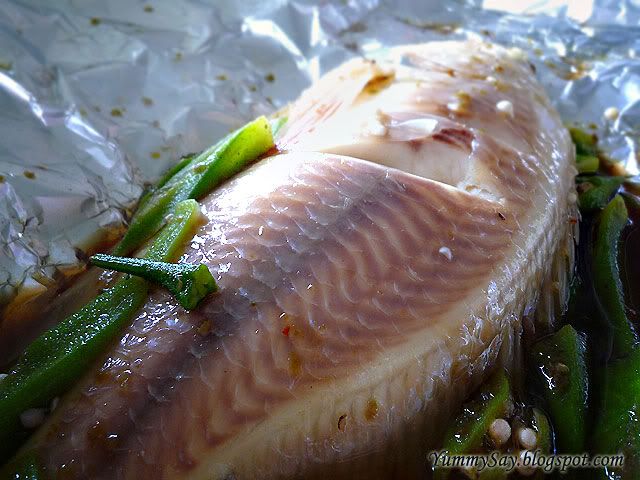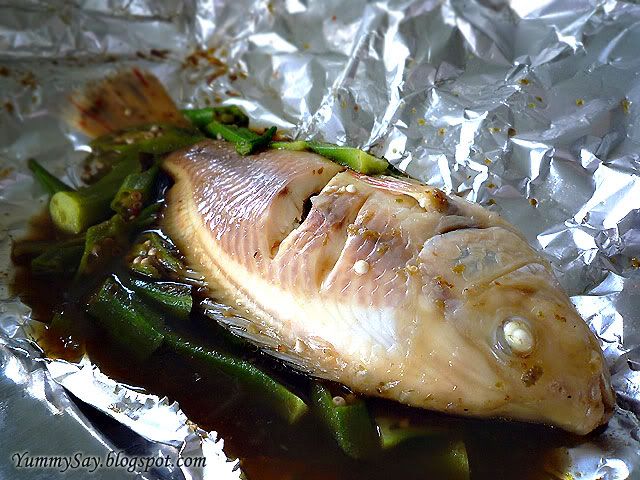 Fermented Soya Bean Sauce style. Ordinary soya sauce taste.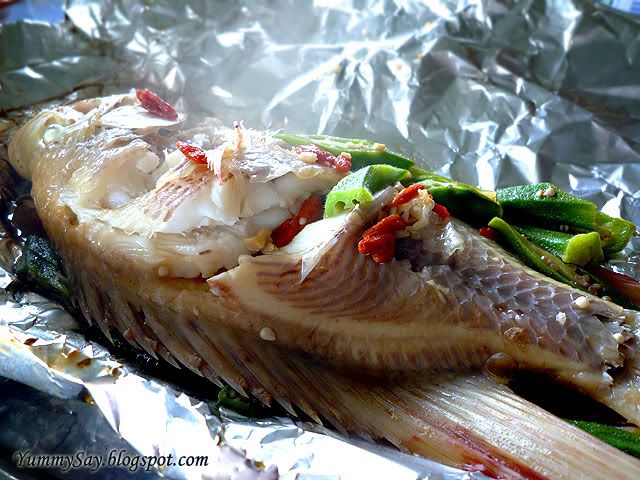 Herbal style. But I feel it has more soya sauce taste than herbal...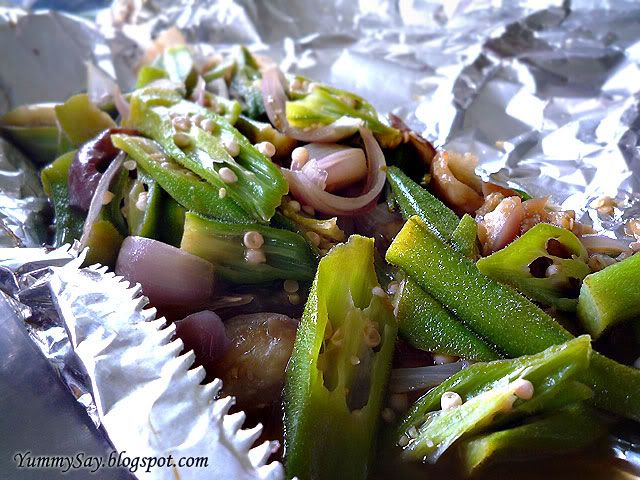 Vegetables - brinjal, ladies finger and big onion cooked with soya sauce.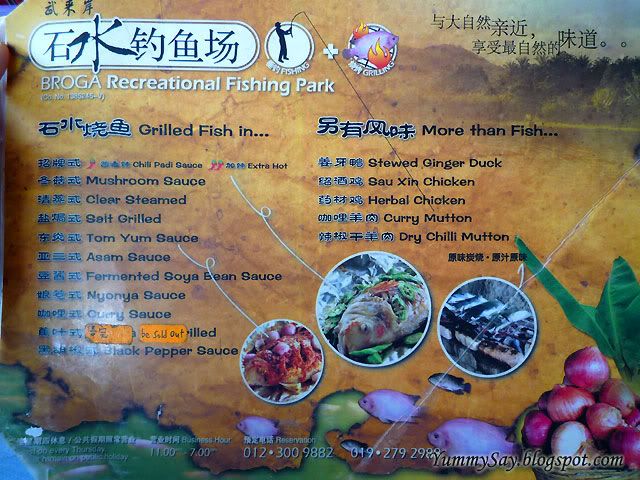 In overall, the only special I found is the way the fish is grilled. Also, it is very freshly served. Total for the above serving 7 people is RM69.60, including 100 plus and rice for everyone. Good to give it a try if you happen to be in Broga.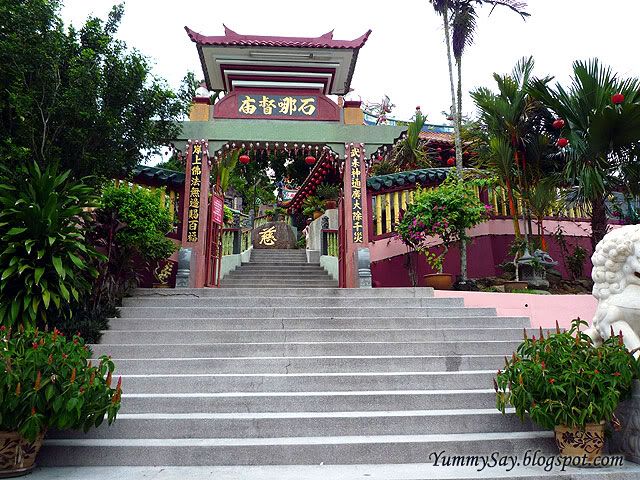 From the Broga hill, go towards the Broga town direction and you will reach this temple. Keep left and you will see a very small road beside the temple (which I saw is just nice for one car to pass through).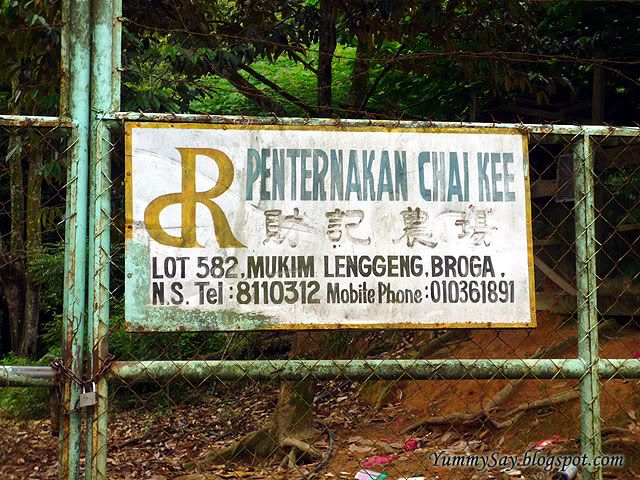 Continue to drive until you see this 'Penternakan Chai Kee' on your right. This is the only place I found the address for this area (the restaurant doesn't have address according to the boss, haha...). Go until the end then you will see the restaurant.
Address (
click here for google map
):
Mukim Lenggeng
Broga