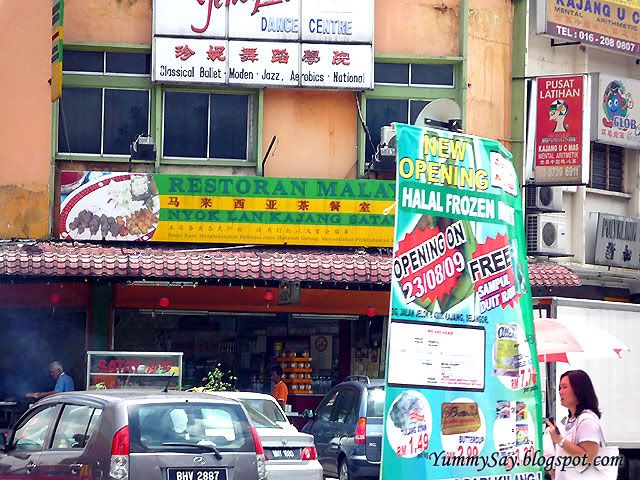 Which is the best satay in Kajang? Haji Samuri? Well, it is no doubt that Haji Samuri is already the well-known satay in Kajang. But this Nyok Lan is one of the best too that I could tell and it is done by a Chinese old uncle.
Beef and chicken satay.
Mutton, deer and fish satay. All the 5 different satay meat are very tender. Among all of them, the best is the mutton. It doesn't contain any smell of mutton at all and is delicious when it is served while it is hot.
Satay 'kuah' (sauce in Malay) with some chili (traditional satay sauce style).
Coconut water, not so nice because it is a young coconut without much flesh inside.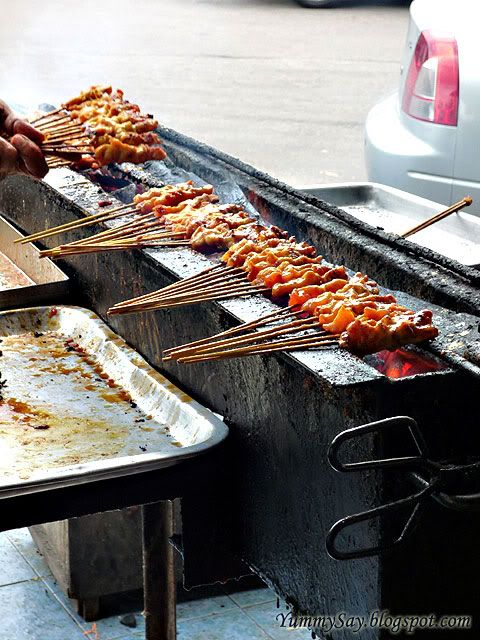 Well, I personally think that we shouldn't always focus only to the most famous ones (as I think those are usually suitable for non-Malaysians). We should always explore to find more varieties and options. This Nyok Lan (which is located somewhere near the Kajang Police Station) is worth to give it a try... ;)
Address (
click here for google map
):
31, Jalan Semenyih
43000 Kajang
Selangor