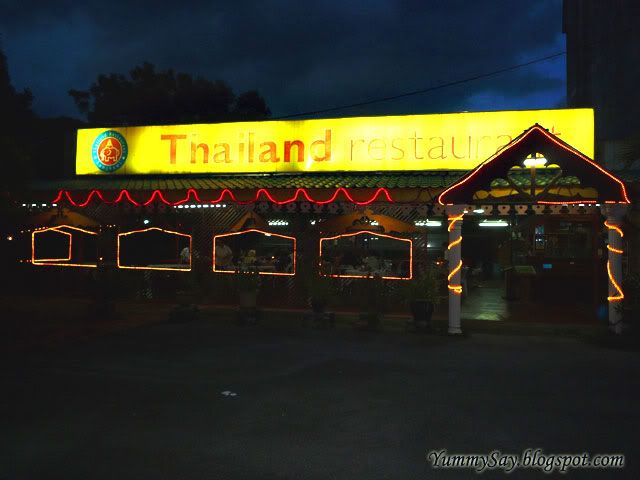 When I was in Langkawi, I passed by this Thai restaurant and saw quite a number of customers. Thus, we decided to give it a try. Though the restaurant looks dark, but to my surprise, the food here is delicious!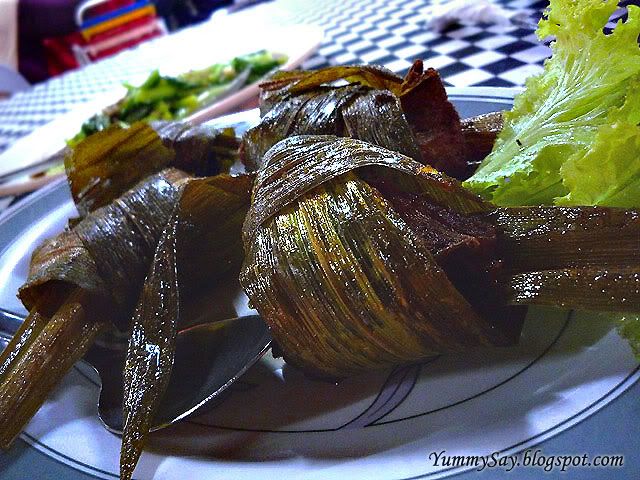 This is fried chicken wrapped in Pandan leaves (RM12 for small, RM20 for big). The fried chicken is very crunchy while the Pandan leaves keep the chicken juice inside. It tastes so good with a little bit of Pandan smell.
Stir fried squid with three flavours (RM12 for small, RM20 for big). It comes with sweetness, sourness and spiciness. It tastes more like the Thai sauce, but it doesn't cover the freshness taste of the squid.
Fried 'Choy Sum' (a type of cabbage in Cantonese) (RM9 for small, RM15 for big). It is cooked with oyster sauce which is a normal cooking style which you can find everywhere.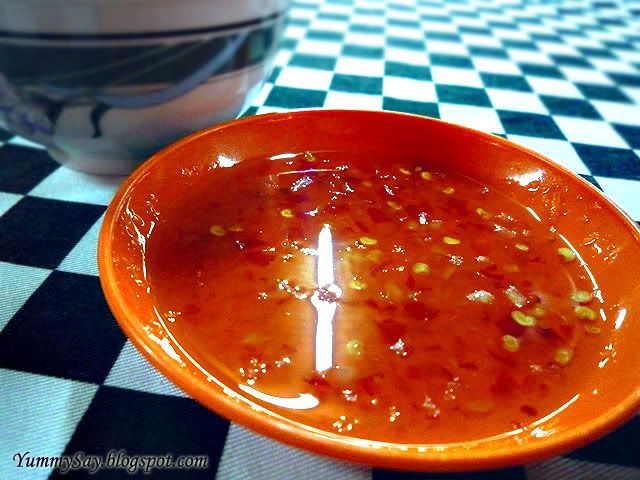 Thai sauce.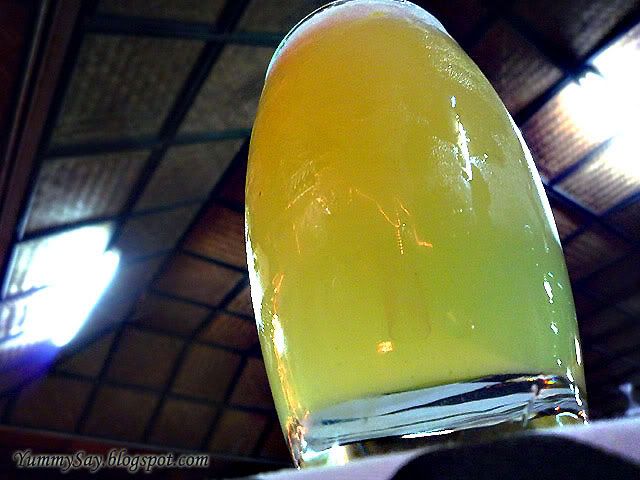 Pineapple juice.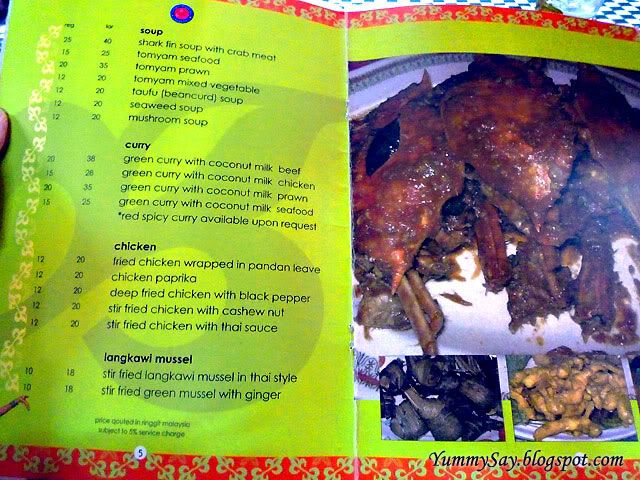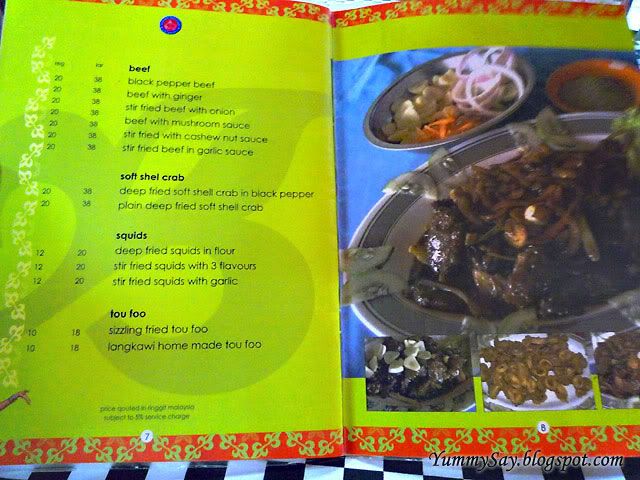 There are a lot more dishes which are not shown here. In overall, this is a recommended restaurant that you can go when you happen to travel in Langkawi. We wanted to try the mussle initially, but unfortunately they are sold out. There are tanks in this restaurant which used to rear those seafood which is going to be cooked. But most of them are already empty, out of stock maybe? Haha...
Address (
click here for google map
):
Lot 441
Taman Sri Langkawi
Kelibang
Kuah
07000 Langkawi
Kedah
Tel: 04-9668888