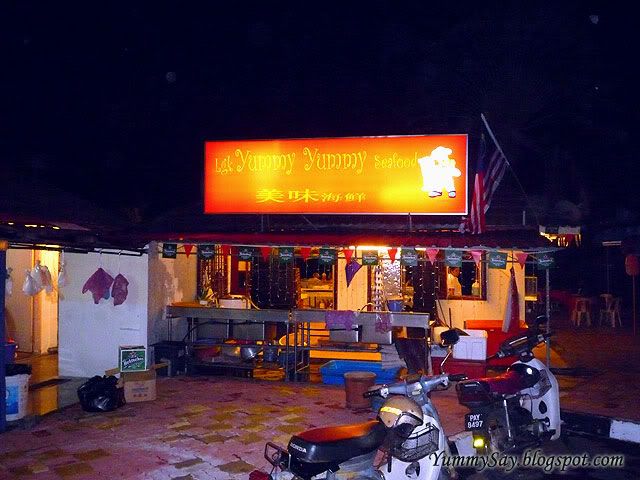 You might be thinking, is this my restaurant? Haha...but I can tell you it is not, it is just so happen that the restaurant has the same name like my blog :p. I went to Langkawi and saw this restaurant, then decided to go in and have a try.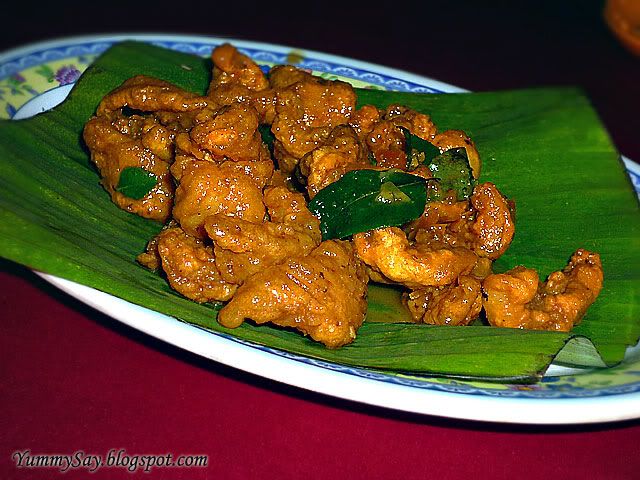 According to the boss, this is a new dish - fried cuttlefish with salted egg. Though it is a dry dish, comes without any dressing or sauce, but the combination with salted egg is good! You can still feel the freshness of the cuttlefish while the salted egg dissolves in your mouth.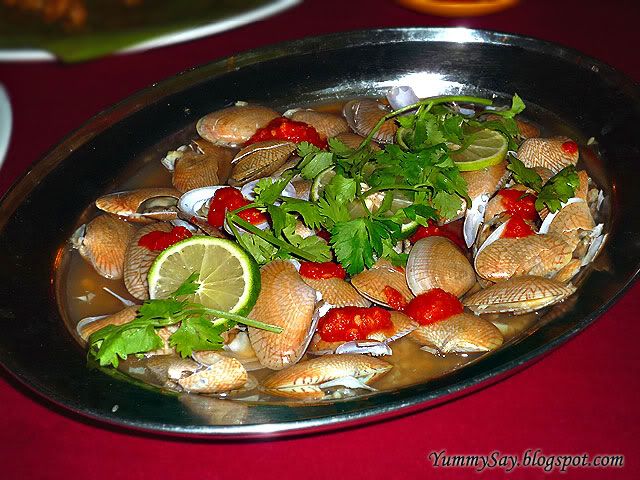 This is lemon chili lala. I feel that this dish is so so only. It comes with a bit of soup which is not bad, sour and spicy. However, the lala is too small (the normal small type of lala), which I think has spoil the dish. Moreover, the lala shell has been knocked into pieces (I don't know why, is that Langkawi cooking style?), which makes it a bit difficult to eat because the small broken shell is everywhere. If it cooks with the lala which we normally eat in
Boston Baru
in Klang, then I think it would be great!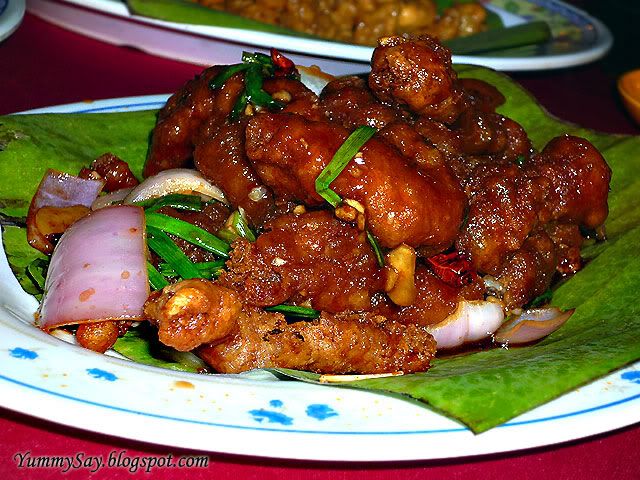 'Gong bou heh goh' (heh goh is mantis prawn in Hokkien, gong bou is a Cantonese term which means the spicy diced cooking style) is the dish which I don't recommend. I feel that the heh goh is not fresh and there is no heh goh taste at all! But I can feel that it is fried with a lot of flour.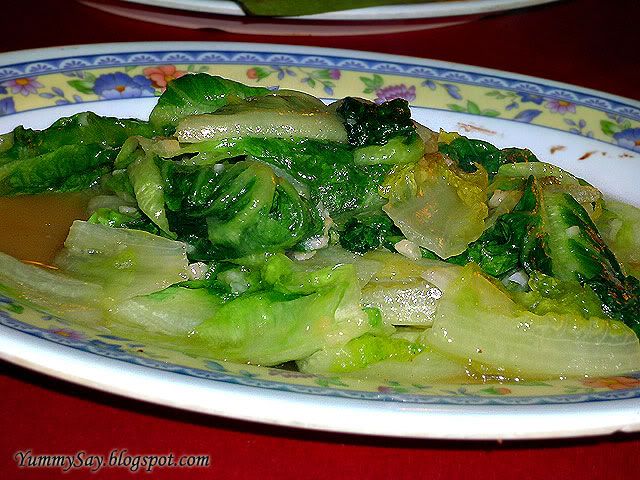 As usual, this is 'ching chao yao mak' (fried lettuce in Cantonese).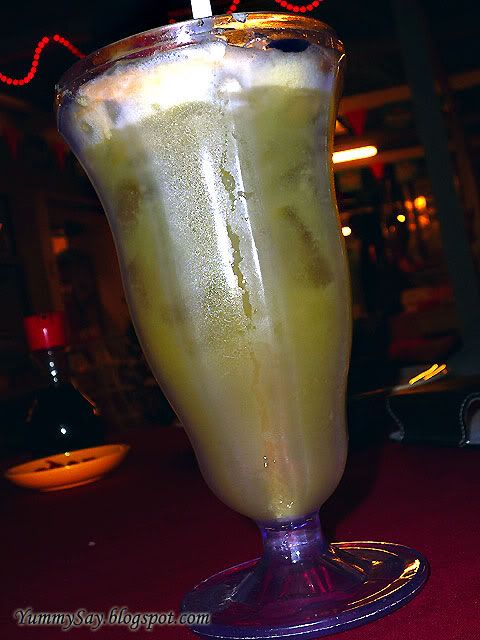 Apple juice.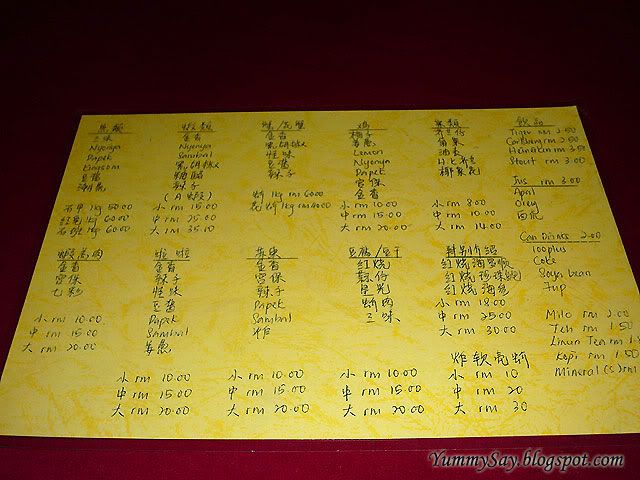 Also, there are other dishes which I never show here. In overall, I think this stall is so so only except for certain dish which I think is good! As for the price, you may see from the above menu. This stall is located somewhere near the Langkawi Parade (5 - 10 minutes walk). And same row with this stall, the whole row is seafood restaurants. If you familiar with Wonderland Seafood, it is also located at the same row too.
Address:
206 & 207
Jalan Kelana Mas
07000 Kuah Langkawi
Kedah
Tel: 012-5637093/017-4251150