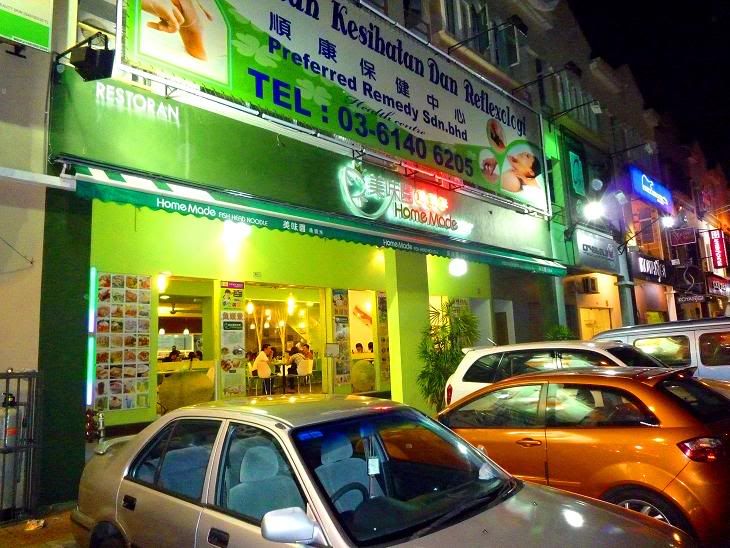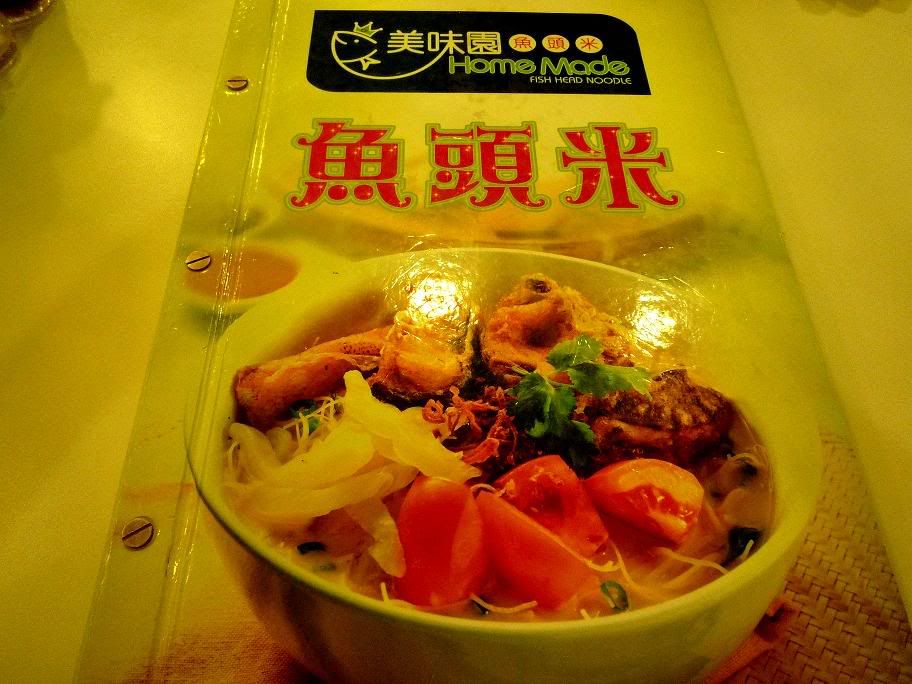 Fish head noodle, do you like it? Well, this is my mummy's favourite restaurant in Kota Damansara. Always, when she could not think of what to eat, then we will all end up at this restaurant. She is a very health conscious person and quite particular in food, so if she likes a food, then I think I should share it with you, haha...
The deep fried fish head noodle here is not bad (selling at RM8.50), give it a try when you have chance. When ordering, the waitress will usually ask if you would like to have salted vegetables, shredded ginger and milk or not. For me, I don't like ginger. So, the very first thing I will tell the waitress during order is not to put ginger.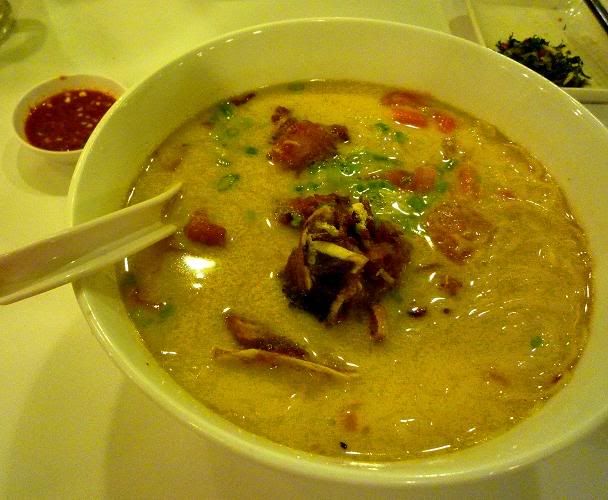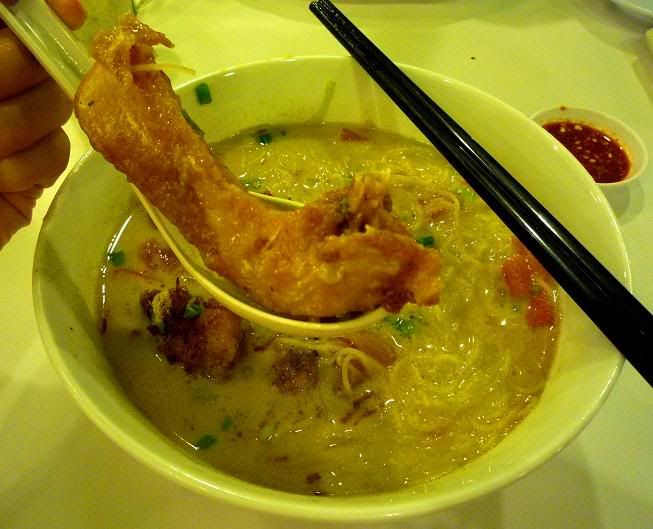 My favourite from this restaurant is not the fish head noodle, but the fish paste noodle. Unfortunately, it is sold out during my last visit. Therefore, I could not share the picture here. :(
Below is udon with chicken meat in black pepper. The black pepper taste is 'ngam ngam ho' (just nice in hokkien). This is selling at RM8.80.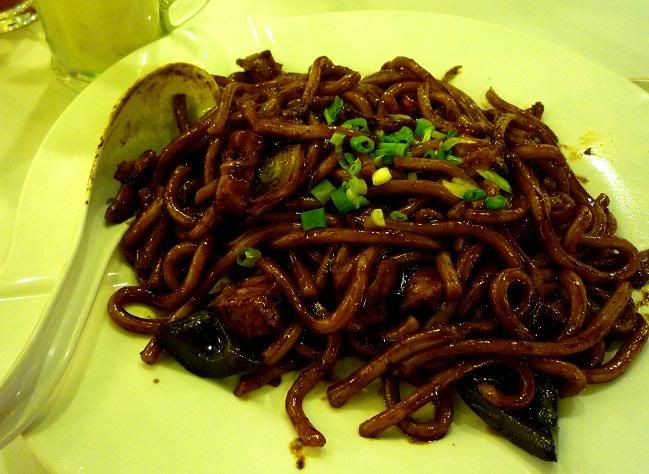 What is this? A free appetizer served before your main course, it is not fixed and changes from time to time. Below is some kind of fried vegetables together with fried 'ikan bilis' (dried anchovies).
In overall, this restaurant has a very calm environment (yellow lighting makes my pictures yellowish too). It is always full house during lunch time on weekdays, and also packed with people on weekends. The fish they use to cook is '松鱼' (big head carp) and the noodle is served with quite a number of fish pieces (not just bone like some other places).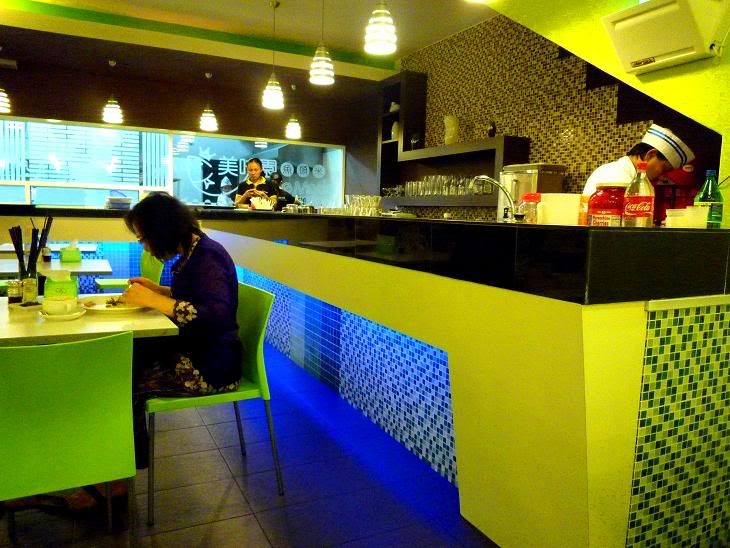 Sea coconut selling at RM2.50 and home made barley and ginkgo selling at RM2.50.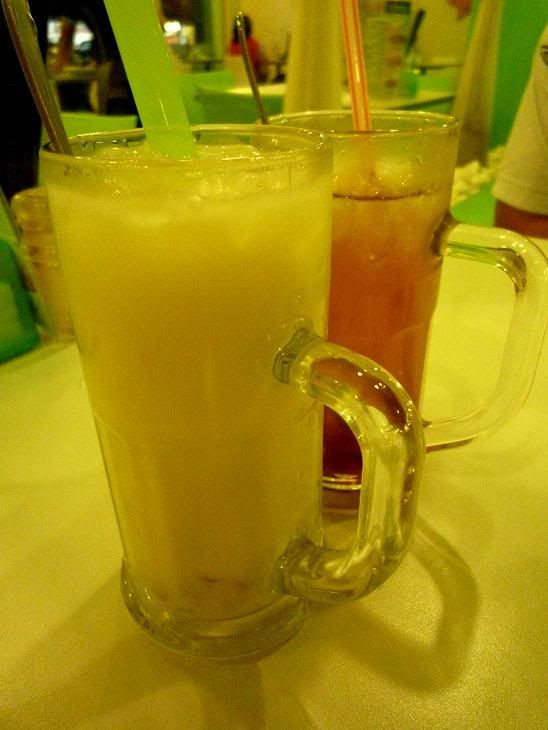 When they just started their business, they used to sell only fish head noodle and other fish related noodles. Now, they have increased the food varieties and sell also fried mee, fried rice, udon, other side orders and etc. More choices for those who don't eat fish...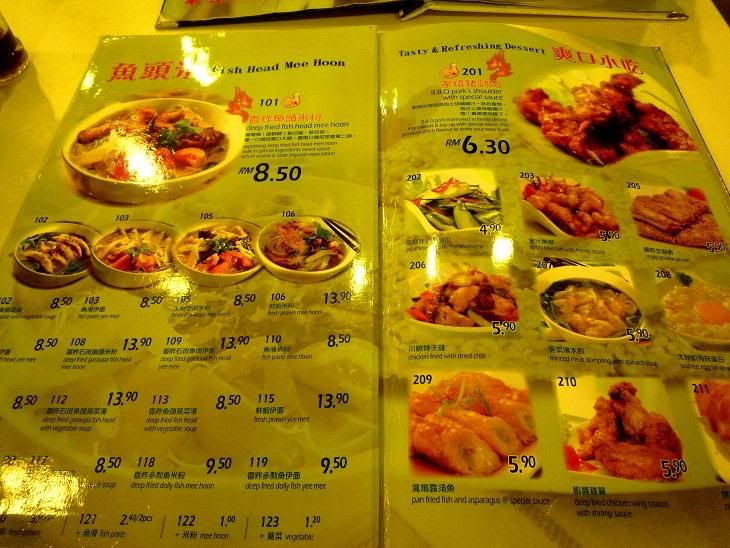 Address:
No.8-1 & 10-1
Jalan PJU 5/5
Dataran Sunway
Kota Damansara
Tel: 03-61417978