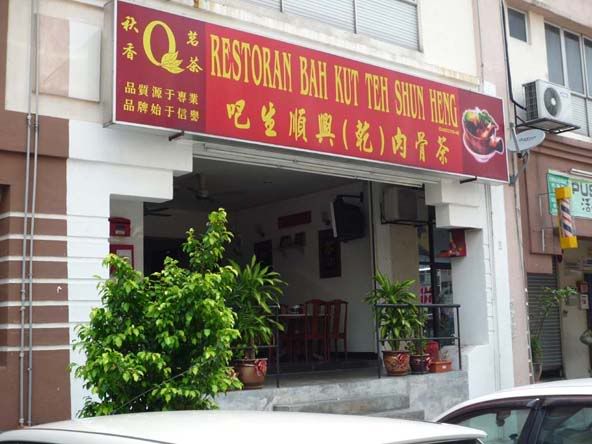 When we mention Bah Kut Teh, first place comes into mind is Klang. Yeah, Klang is well-known with Bah Kut Teh. But that is a bit too far for some people who lazy to drive like me. :P
This restaurant is a branch from Klang and the main specialty is the dry Bah Kut Teh (selling at RM9.50 per pax). It is cooked with dried shredded squid and dried chili makes it very yummy yummy...Free soup (Bah Kut Teh soup) is served if you only order dry Bah Kut Teh.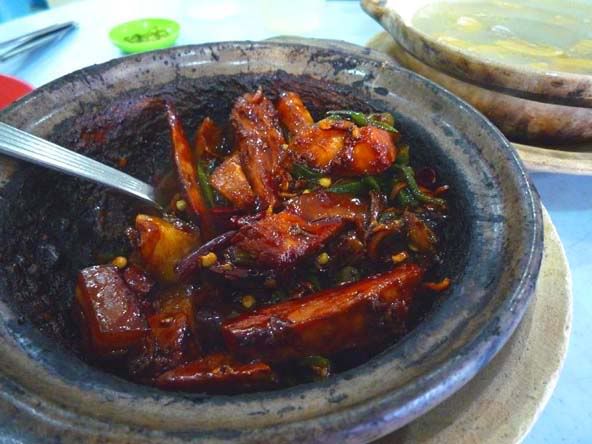 However, the dish that I always crave for in this restaurant is not the dry Bah Kut Teh, nor the soup Bah Kut Teh, but is the pig stomach pepper soup (selling at RM10), haha...The pig stomach pepper soup is 'ichiban' (very good in Japanese)! The pepper taste is hot enough and the pig stomach is tender and just nice for you to bite and swallow. My mummy told me pig stomach need to cook in quite long hours, else it will be very hard to swallow. Usually when we order soup Bah Kut Teh, we always get to add the soup like free flow. But that is not applicable for this pepper soup. There was once I brought one of my friend there and he wanted to request for that, which makes all of us 'paiseh' (embarrassed in Hokkien)! Hahaha...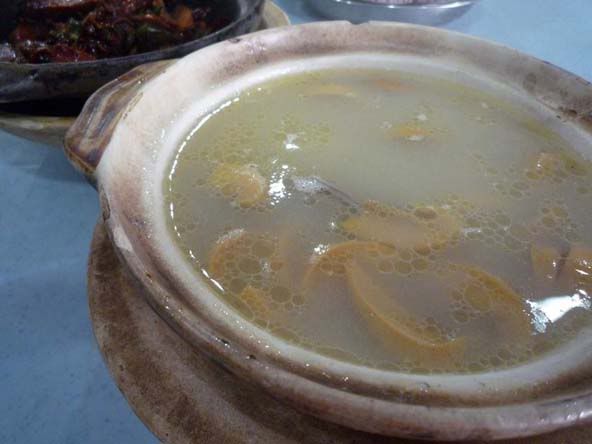 The lady's finger with homemade Assam sauce is selling at RM7 (small)/RM9 (big).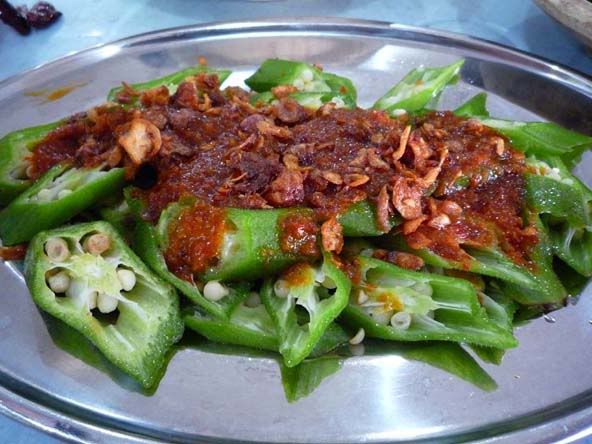 I like to eat mushrooms, all sorts of mushrooms, especially golden needle mushrooms/Enokitake (金针菇), yummy yummy...The mixed mushrooms (oyster mushroom, golden needle mushroom and button mushroom) below is selling at RM9.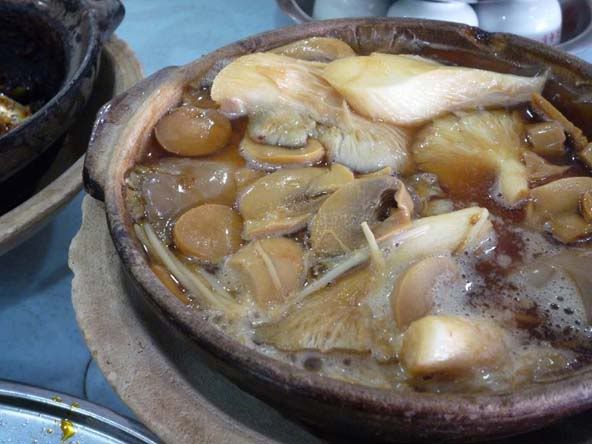 Address:
No. 9-1, Jalan PJU 1/3C
Sunway Mas Commercial Centre
47301 PJ Selangor