This Bak Kut Teh is well-known among the food hunters. No doubt, it is famous for its non-claypot style Bak Kut Teh. For me, I do not have the habit of eating Bak Kut Teh at night because I would prefer to have it during day time. However, this restaurant only open business at night, therefore I have no choice. :)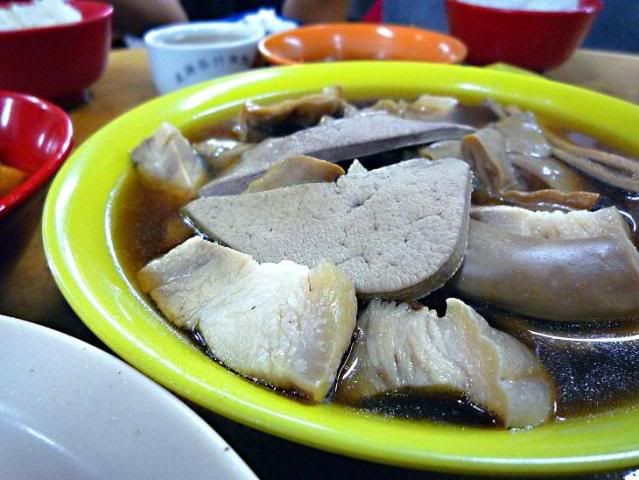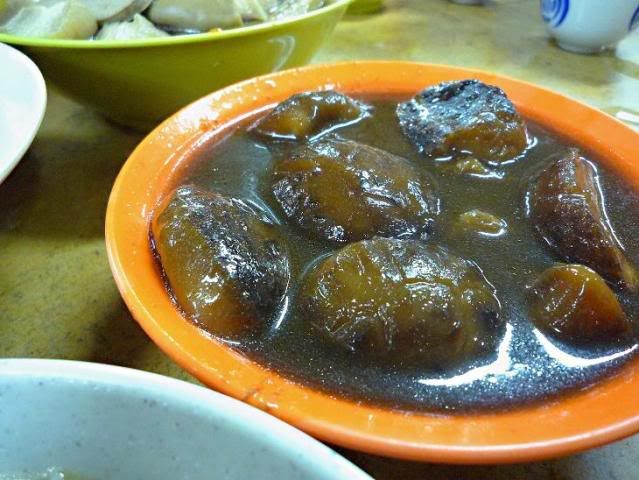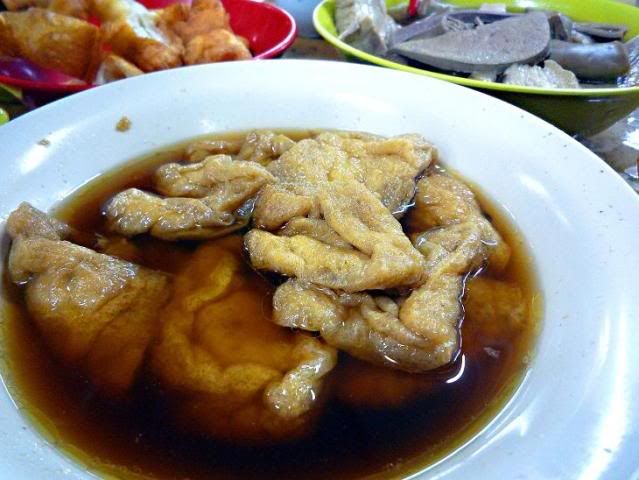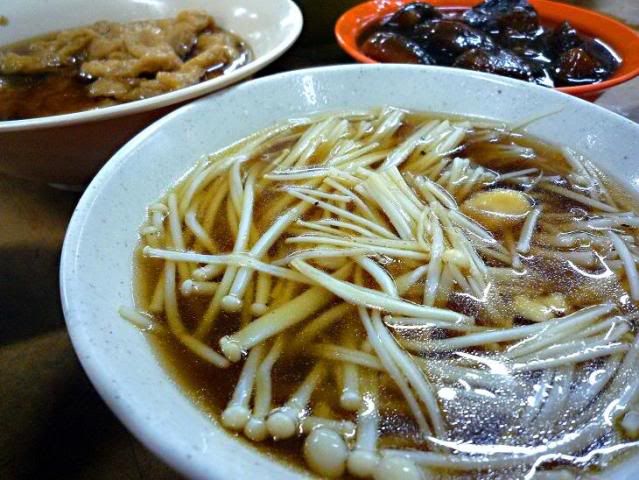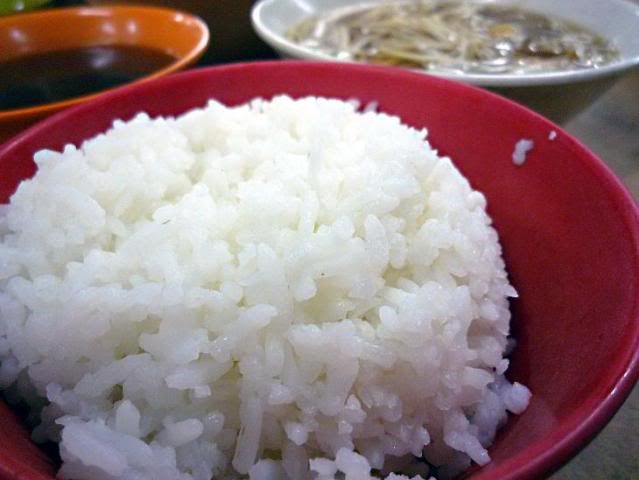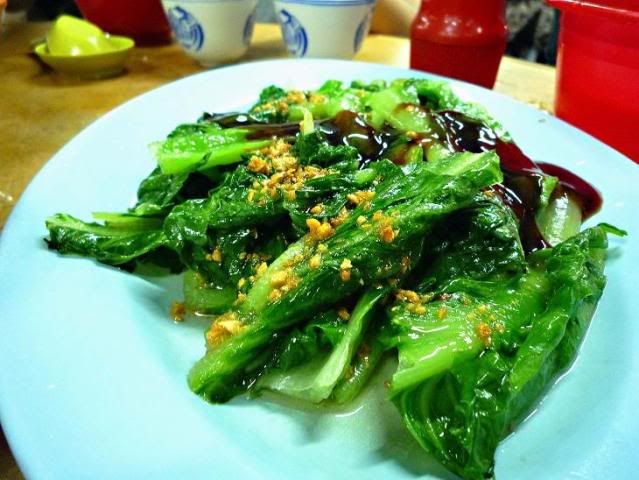 I wonder why it is so famous when I taste it the first time. Maybe it is due to its soup, which is very strong in herbal taste, yet not too dense. Moreover, the pork and innards are well cooked with its soft texture and can be easily bitten. The dish that I like the most is the mushroom and golden needle mushrooms/Enokitake, my favourite food! :P And of course, there are other side orders which is common in Bak Kut Teh such as the 'yao cha guai' and dry bean curd, also not forgetting vegetables. Total cost above is RM51.20 for 4 persons.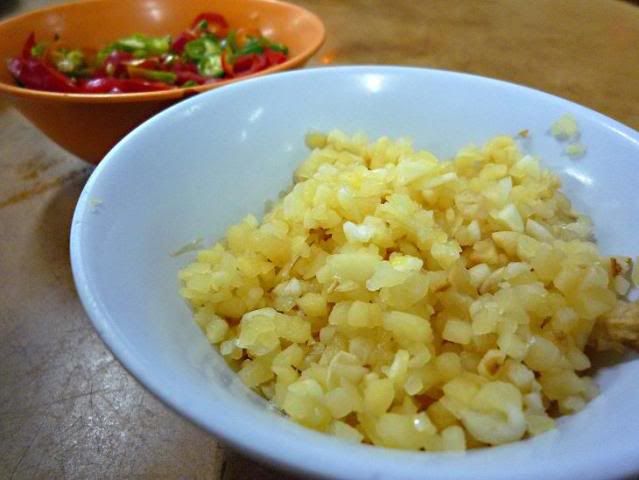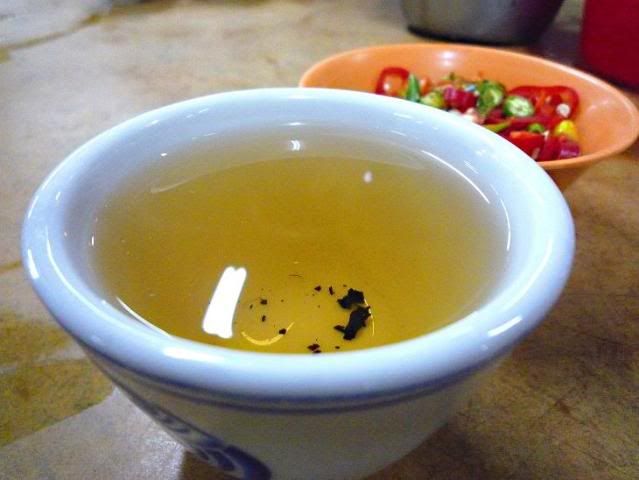 The above two pictures are the traditional things that you will always see in any Bak Kut Teh restaurant - garlic, chili and Chinese tea.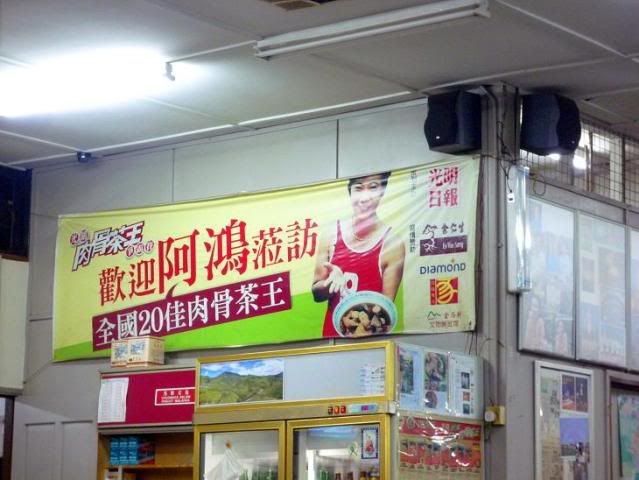 It is rated as one of the top 20's Bak Kut Teh in Malaysia.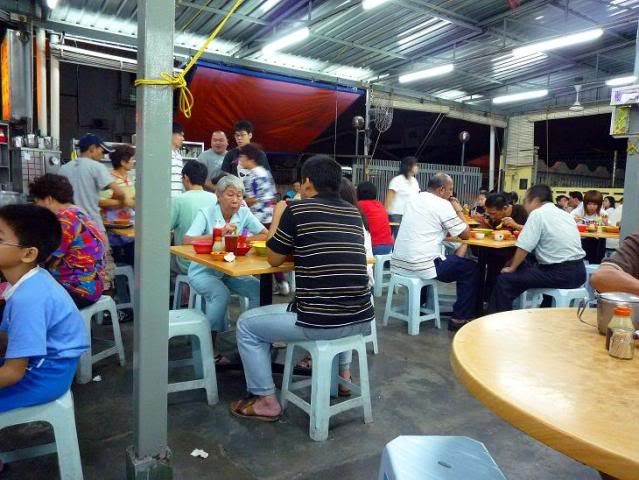 It is very crowded with people during dinner time. But the restaurant is quite spacious and not stuffy at all due to its good ventilation around.
Address:
Jalan 1/10
Petaling Jaya
Selangor
(PJ Old Town)