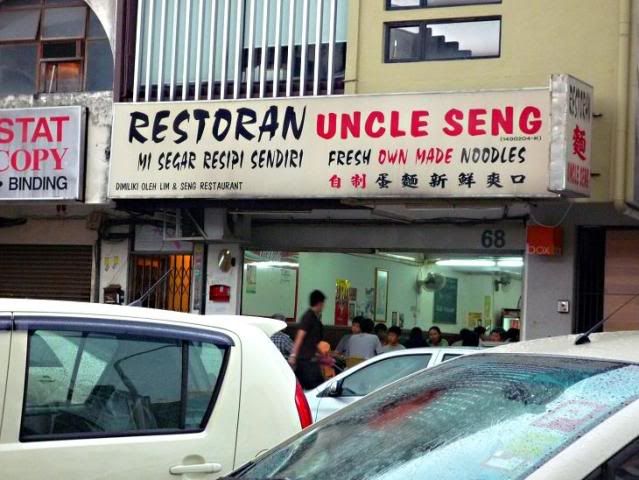 If you are familiar with Subang area, maybe you already know about this restaurant because it has already been there for quite some time. If you are not, well, you may continue to read this post to know more about it. :P
This is a restaurant which sells only one type of noodle, the own made noodle by uncle Seng. The noodle is made of egg and flour which has a springy and smooth texture. Do not think that the smoothness is due to the oil because it is not oily at all. It is the pure ordinary texture of the noodle itself.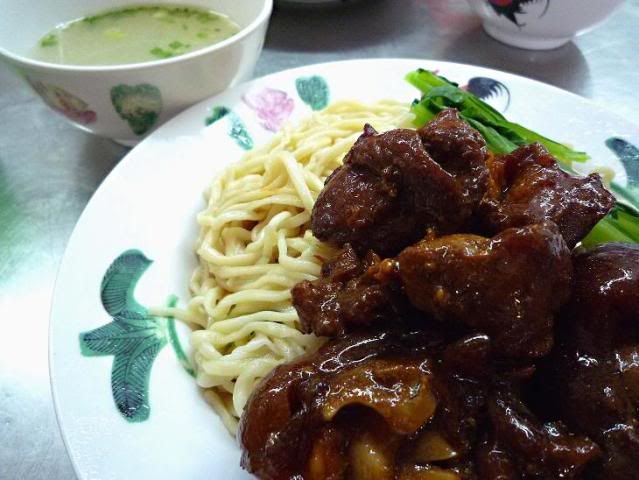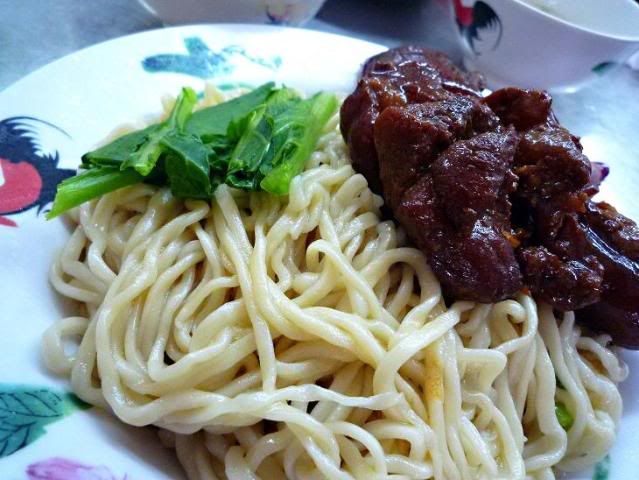 The noodle comes with different types of choices which you can choose from the menu, or you may order plain noodle too. The above is noodle with braised pork which sells at RM5.60 for small. A lot isn't it? Yes, it is true, the small plate is served in quite a big portion which I think it is more than enough for a normal eater (even for guys...).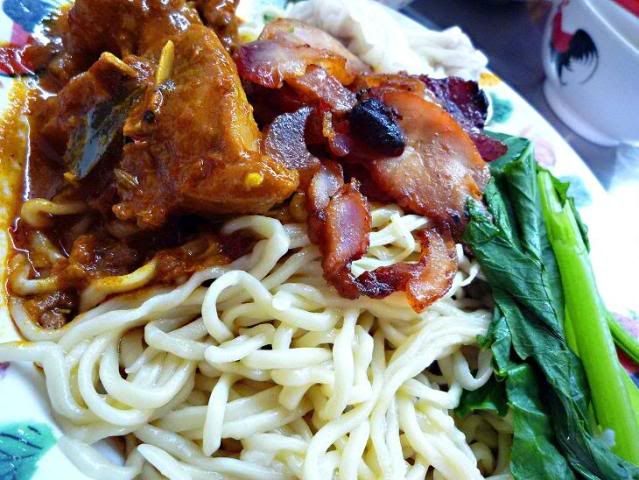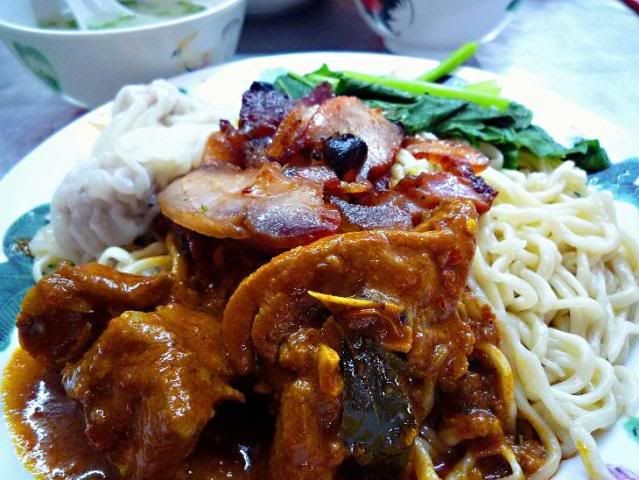 Another example above is noodle with 'char siew' (grilled pork in Cantonese), 'wan tan' (dumpling in Cantonese) and curry chicken selling at RM6 for small. The noodles will always come along with a small bowl of free soup. Other than that, the menu includes also chicken feet mushroom, shredded chicken, deep fried pork and etc.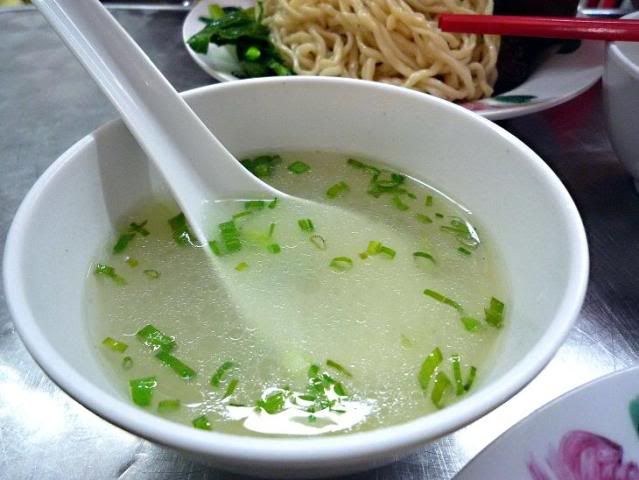 Most of the customers would prefer to eat the noodles together with this special made chili. It is not spicy and is fairly sweet. But for me, I would prefer to go without the chili because I like its original taste.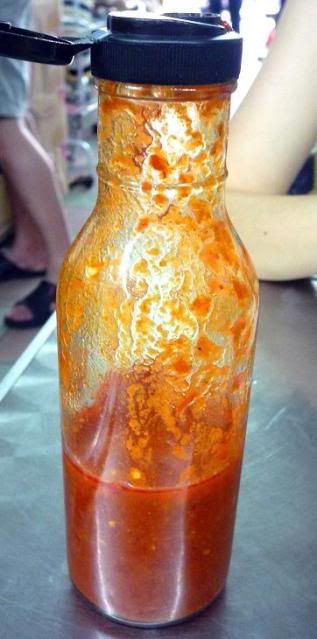 I would say that this is a nice place to go for a quick and simple meal. It is quite popular among the residents, college students and workers around this area. They sell also the raw noodle, which you can buy and bring home to cook it yourself. My mummy tested once, but failed to get the same texture as it is served in the restaurant, maybe not enough 'kung fu' (often known as Chinese martial art in Mandarin, but here refers to the cooking technique) as uncle Seng, haha...
68, Jalan SS15/4B
47500 Subang Jaya
Selangor