Have you heard of Loke Yun Ampang chicken rice and Hainan chicken rice? This restaurant is located somewhere near the Ampang Yong Tau Fu if you are familiar with it. The front part of this restaurant is without air-condition. When you walk further in, you will find a nicely renovated area which is air-conditioned. Due to the limited space, most of the tables are small and the walkways are narrow. The restaurant is crowded during peak hours and often you will need to queue outside to wait for a place to sit.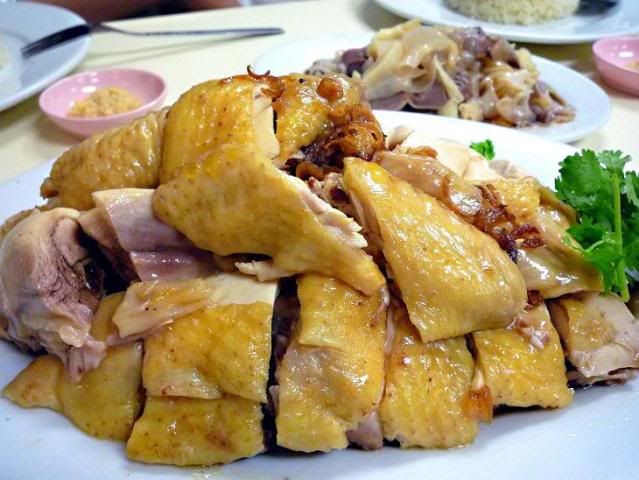 Do not get surprised or doubt when you see the chicken with different colors because they sell 2 types of chicken (as other restaurant does). The normal type chicken is with light yellow skin color and 'coi yin kai' (farm chicken in Cantonese) is darker in yellow as shown above. The farm chicken meat is very tender and juicy. We ordered half chicken and it costs RM30.
Some people do not like chicken parts, but I love it very much. This is mixture of chicken parts which includes chicken intestine and chicken gizzard. Small one is selling at RM3.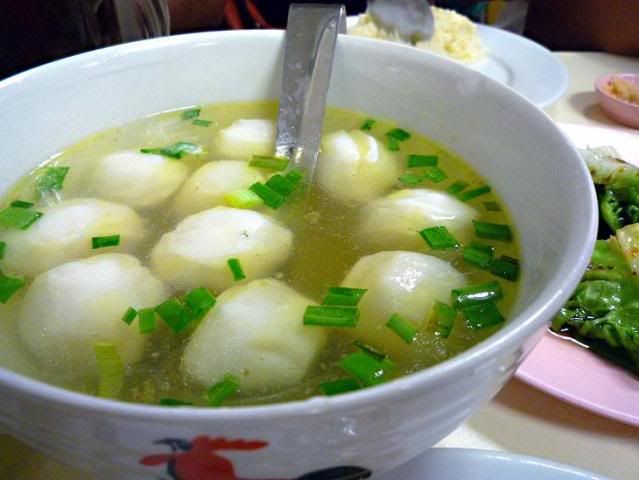 The fish ball is another side order which costs us RM10 for a big one (with 10 fish balls). This is not the normal type fish ball that we usually get when order fish ball noodle. It has chicken filling in it.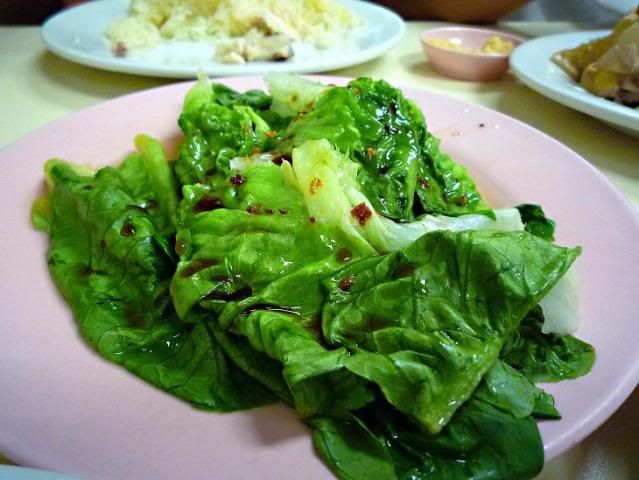 Of course, we never forget to order vegetables to help digestion. Lettuce small is selling at RM5 and bean sprout big is selling at RM4.
The chicken oil rice big is RM1.20, very tasty and it is really BIG (too much for a small eater like me :P)!
Not forgetting blended ginger and chili that we will always get together with chicken rice. Those are homemade sauce.
The order will come with free soup and according to the boss, all soup are without Ajinomoto. It seems that this restaurant has received quite a number of awards and recognitions and it claims to be one of the best Hainan chicken rice in Malaysia. Usually when we mention Hainan chicken rice, the Melaka Hainan chicken rice (ball-shape) will come to our mind. But this is not the ball type. Somehow, that area is not easy to find parking. But to get good food, who cares? :)
Address:
158, Jalan Besar
Ampang
Selangor