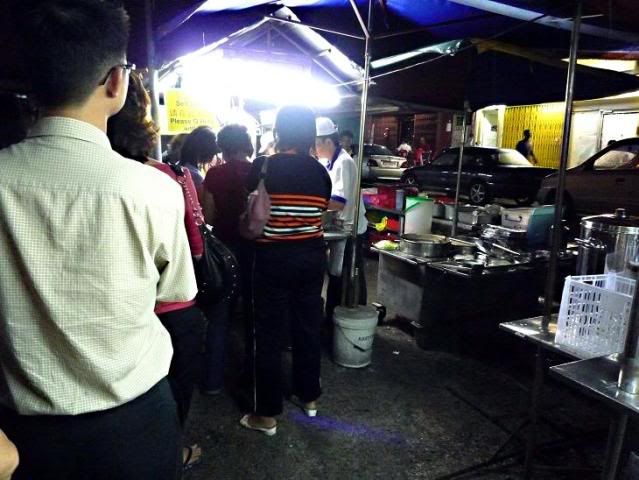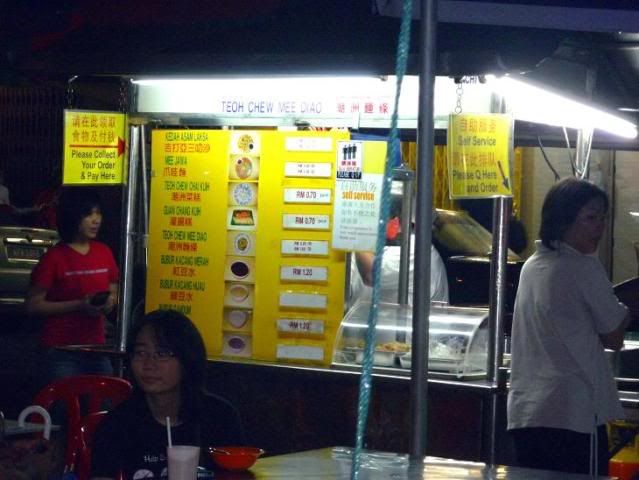 This hawker stall is nameless, but it is quite famous with its noodles and kuih-muih (Asian concept of 'cake' or 'pastry' in Malay). It is located at a nameless street too, haha... What I can say is, it is somewhere near Jalan SS2/4A (a small road which split from this main road and has a lot of hawker stalls in that area).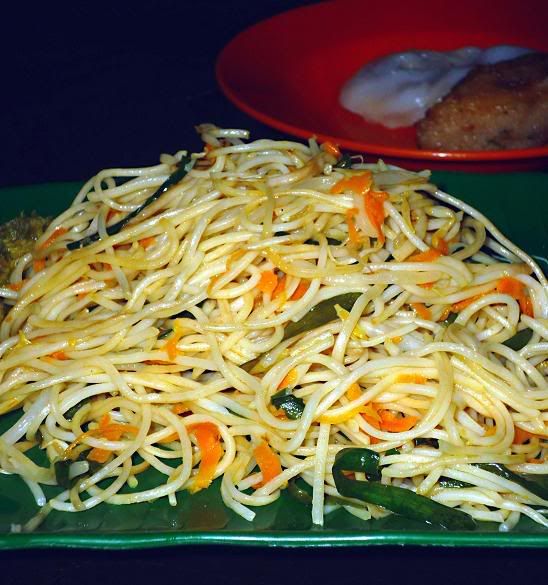 ' Teoh Chew mee diao' (Teoh Chew noodle in Teoh Chew) is the main selling of this stall. It is not oily at all and is quite cheap, RM2.20 for big and RM1.60 for small.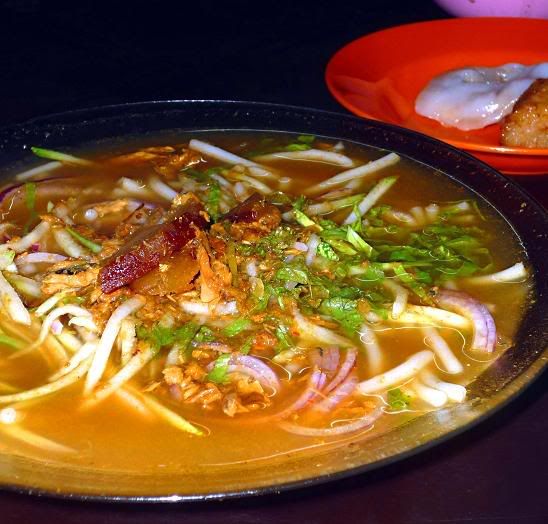 Kedah asam laksa is also quite popular among the eaters which sells at RM4.00 for big and RM3.50 for small. The laksa taste is not so strong and not that spicy too.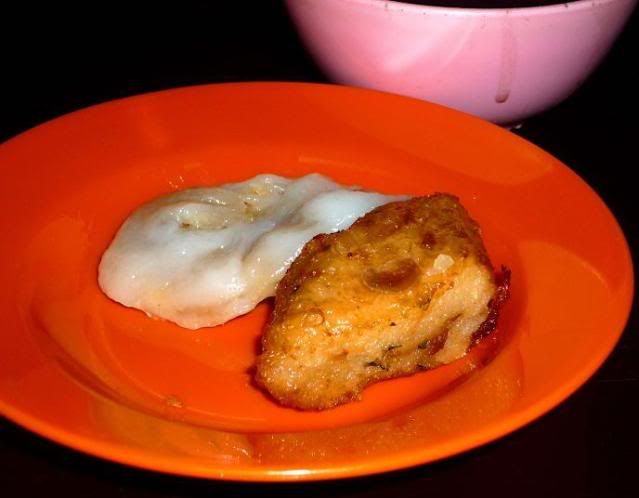 'Teoh Chew Chai Kuih' (the white color one) and 'Guan Chang Kuih' (the brownish one) is selling at RM0.70 each.