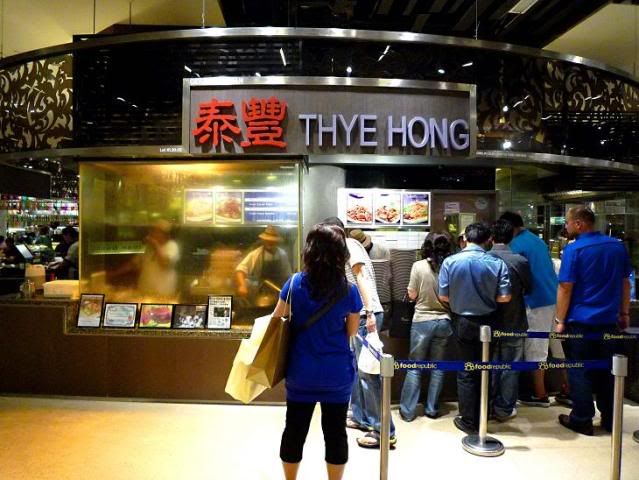 Pavilion, famous of its high parking rate. Well, it is common in KL area and no surprise...
Thye Hong, should describe it as a high class hawker stall, which you can find it in the Food Republic. It sells different kinds of hawker food such as fried mee, fried meehoon and etc. It seems that it has received quite a number of awards and recognitions (refer picture below).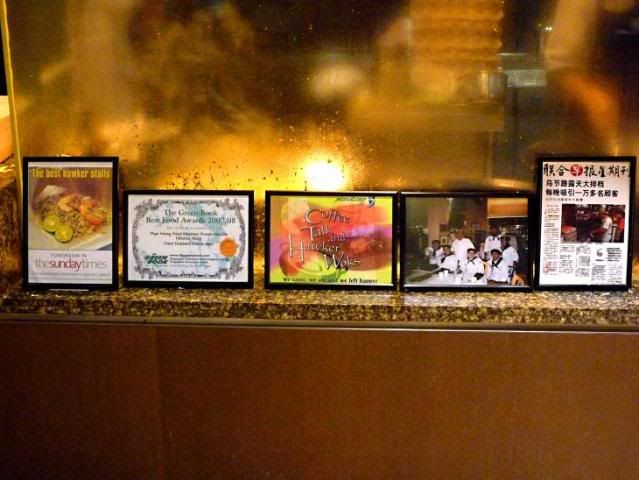 Below is Singapore fried prawn mee which ordered by my Singapore friend, but she complained that it does not taste the same as the original one from Singapore.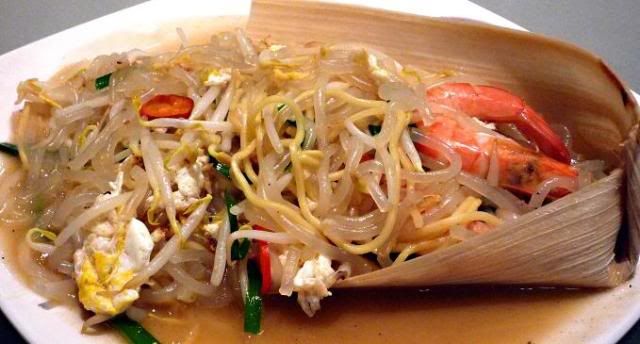 There is another restaurant called Western Cuisine, which sells all kinds of western food such as steak, chop, pasta and etc.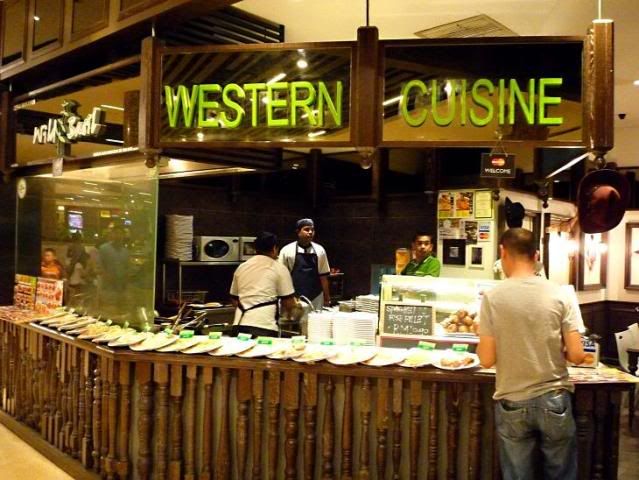 The display of the real food in front of the restaurant is so drooling and seducing.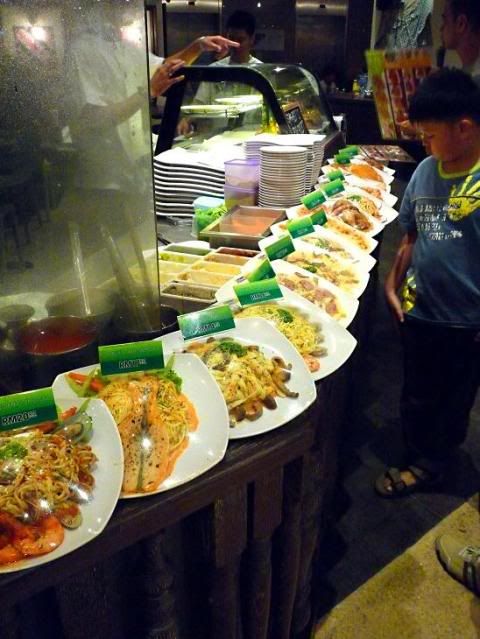 Grilled chicken sausage is selling at RM13.90. I think the portion is too small for a guy but just nice for a small eater like me :) .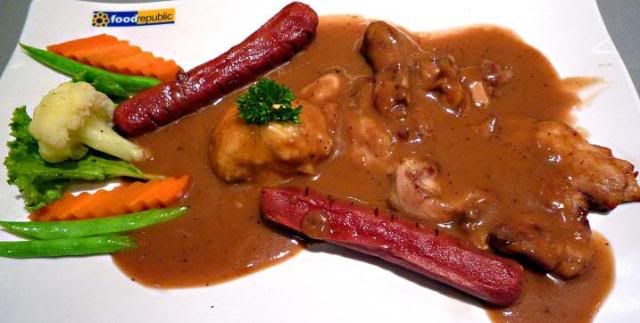 If you feel like eating Japanes ramen, try it from Ichiban Ramen. It has branches in other places like Sunway Piramid and Ikano Power Centre.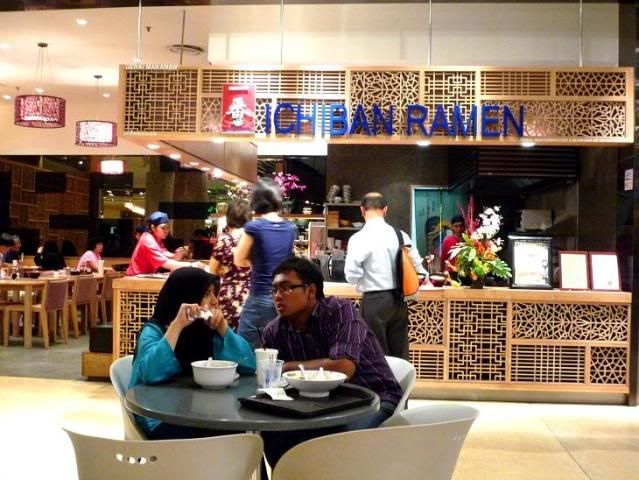 Yaki udon below is selling at RM11.00. Initially I thought the portion is small, but after finishing it, I feel that it is so filling, but taste so so only.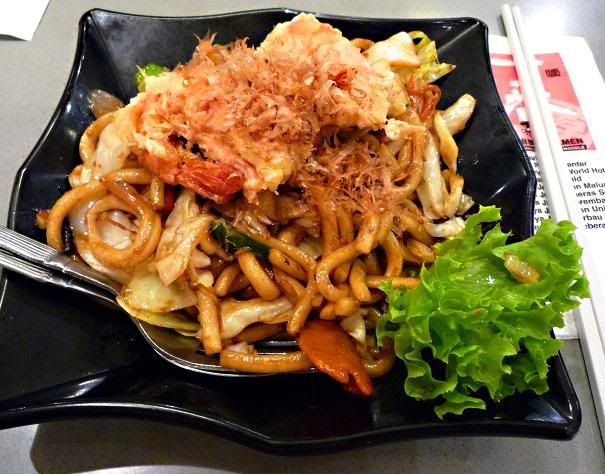 Wakame ramen set below selling at RM17.00 includes wakame ramen, a cup of green tea and a small plate of dumpling. It is nicer than the Yaki udon, worth to give it a try.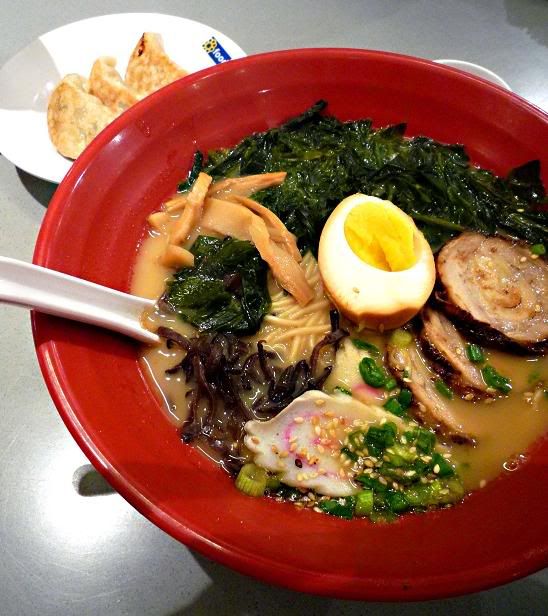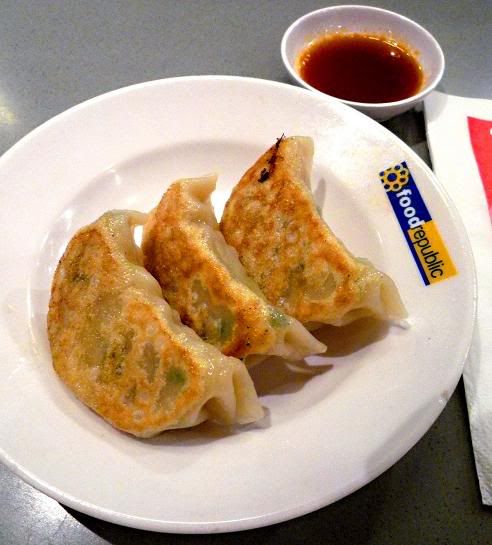 Address:
Level 1
Pavilion Kuala Lumpur