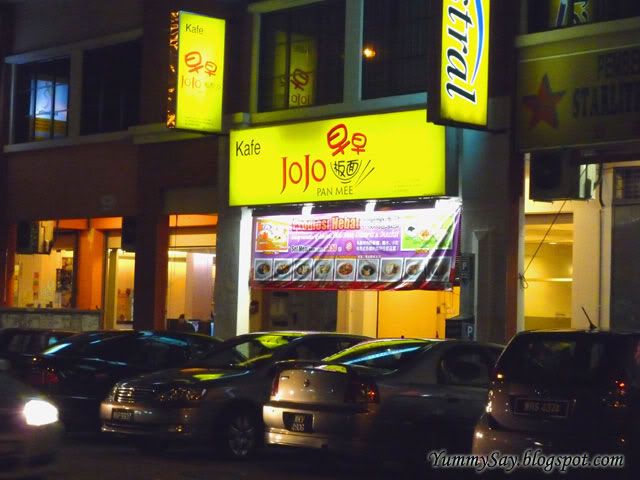 JoJo Pan Mee is quite popular among the food hunters too. Just as it's name says, this is a restaurant which specializes in Pan Mee (a Hokkien style egg noodle). The noodle comes in different choices which you can find in the menu. Also, you may choose which form of the noodle you prefer, such as 'mit' (hand-torn form in Cantonese), 'chou' (thick regular strips in Cantonese) or 'yao' (thin regular strips in Cantonese).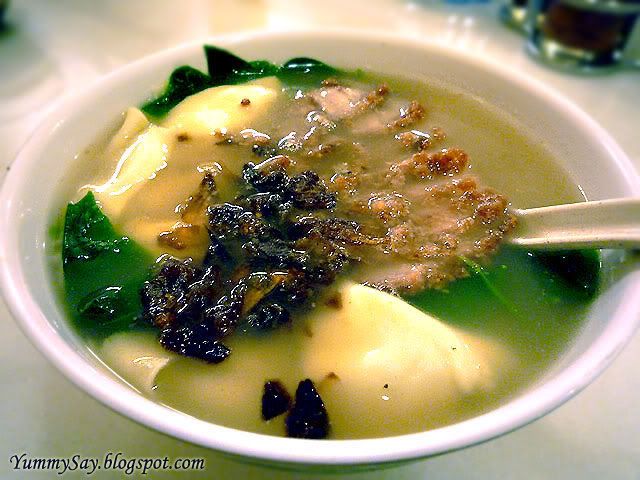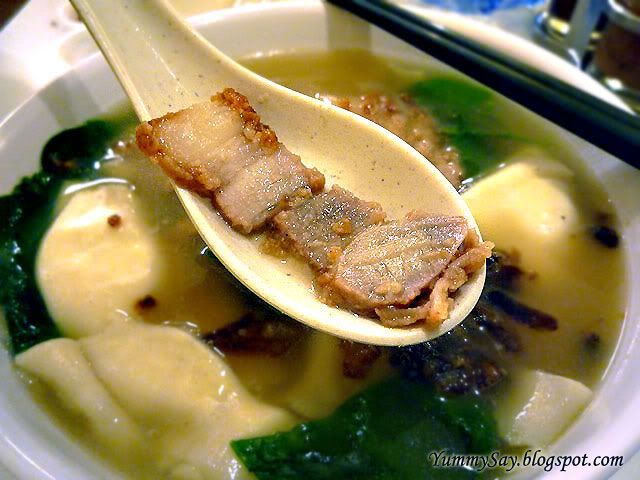 The above is the fried pork soup Pan Mee. The set which comes with the drink is selling at RM8.90. It tastes good and the fried pork is not bad although it has been soften by the soup.
The example of 'mit' form of Pan Mee.
As usual, the Pan Mee comes with the fried anchovies and chili.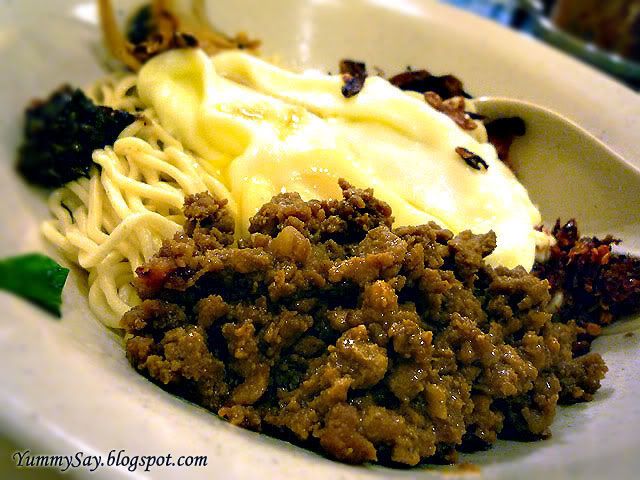 The Chili Pan Mee set is selling at RM6.90. It is served with minced pork, fried anchovies, vegetables, egg and some special homemade chili.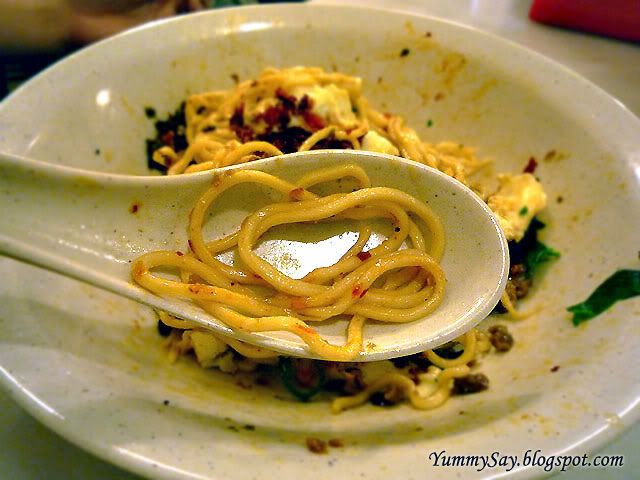 The example of 'yao' form of Pan Mee.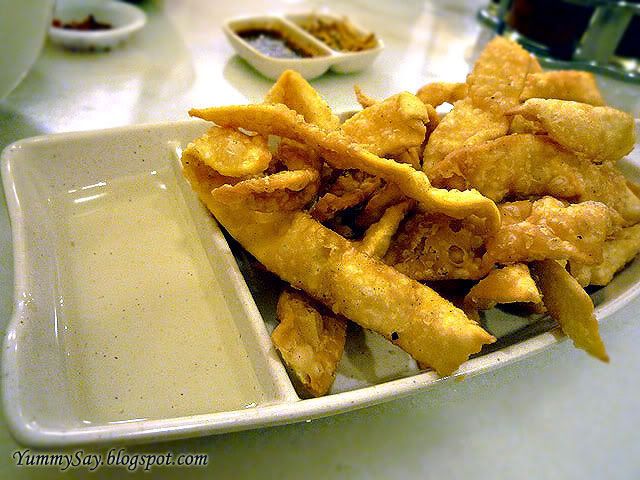 This is a side order Keropok Pan Mee (RM2.50). It is served with some sweetener. Nothing special, just like normal snacks.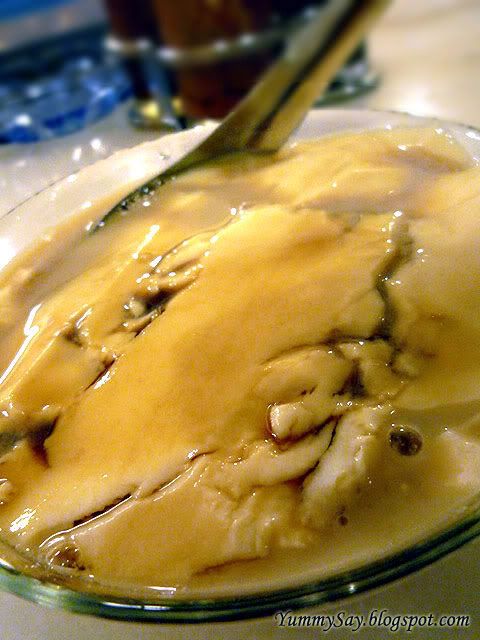 Tau Fu Fa (some sort of toufu pudding in Cantonese), with soya milk and black sugar taste good!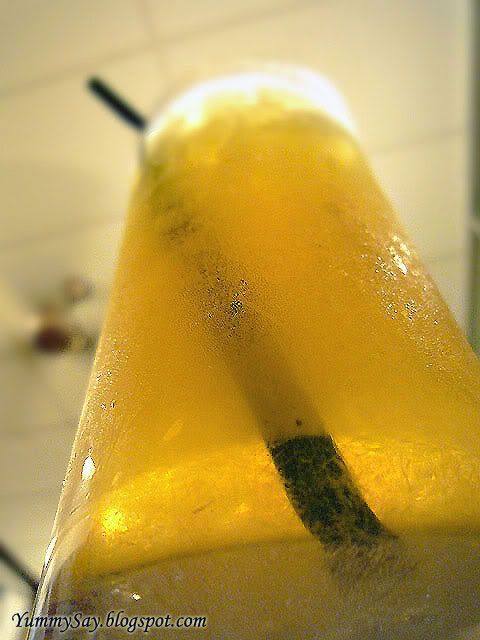 Beer? no, no. It's cold green tea, haha...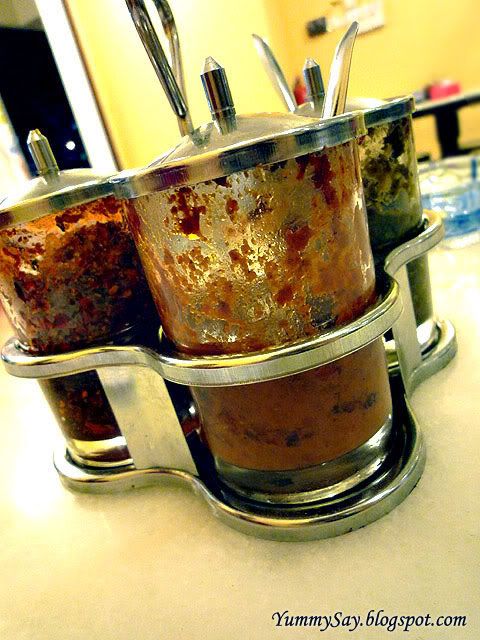 Dried chili, green chili and belacan.
In overall, the Pan Mee here is not bad. This restaurant in Puchong is a branch from the one in Kuchai Lama which open not long ago.